Arashi Family Medicine was established as the local town began to repopulate with the out flow from the Manor. Seeing a need for her services, Midwife Elora Arashi, with the support of her partner Dr Malas Arashi, decided to set up a family medical service offering holistic medical care for the whole family, and in particular midwifery services, as well as pre- and post-natal care.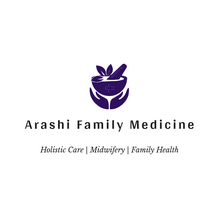 Welcome to Arashi Family Medicine
As naturopathic family practice doctors and midwife, we treat your entire family. We enjoy seeing you and your little ones grow and thrive, and are happy to offer your family continuity of care.  Our clinic welcomes women, men and children, treating a wide variety of conditions such as fatigue, menopause, digestive complaints, allergies, and more using safe, natural therapies. We work with you to develop a holistic treatment plan that takes you as a whole into account and will address the cause of your problem and not just mask your symptoms.
Please contact us to schedule a free 15 minute consultation so we can answer your questions about paediatrics, family healthcare, and our midwifery services such as home births and water births.  We are located in Angelsea Township, Angelsea. We look forward to working with you!
Our services
There is nothing we love better than treating your whole family, and we are happy to grow with you from infancy to maturity. As licensed primary care physicians, we are able to diagnose and treat a wide variety of illnesses and use many diagnostic tools including a thorough health history, physical examinations, X-rays, and comprehensive laboratory tests when indicated.  We also offer functional laboratory testing for food allergy and food sensitivities, hormone testing, adrenal function and digestive analysis.  Since we are trained in a holistic approach to health care, we blend alternative and conventional treatments to address the cause of your conditions, not just the symptoms.  As with all physicians, we refer to other medical specialists when appropriate.
We treat a wide variety of conditions.  We have listed some of the more common conditions below, but feel free to contact us if there is something you are interested in seeing if we treat.
Women's Health
Midwifery Services
Men's Health/Urology
Acute Infections
Hormone balance
Emotional/Behavioural
Digestion
Paediatrics
Autoimmune disorders
Heart disease
Skin
Other chronic complaints
We also work in close partnership with Angelsea Hospital, and a private prosthetic engineer.
Community content is available under
CC-BY-SA
unless otherwise noted.